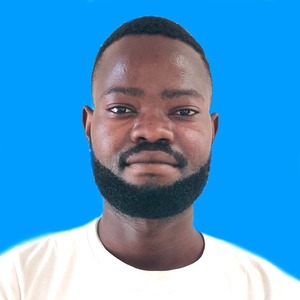 Levis Sirikwa has over half a decade of experience in coastal and marine resource management, specifically in the active restoration of degraded mangroves, sustainable agriculture and local coastal community empowerment.​ He co-founded the  Ceriops Research Environmental Organization, which  works on several projects within the blue economy space in Kenya. The projects that he manages in the organization include the Casina Farms (sustainable coastal agriculture), Mikoko na Jamii (mangrove and communities) and Mangrove Buddy (advocacy and awareness) programs. The three project models are underpinned by  community empowerment, sustainable development and data-driven approaches.
About the project: The slogan for the "Mikoko na Jamii" model is to halt loss, double restoration, and triple protection through investments. Working directly with Indigenous coastal communities around  mangrove ecosystems in Kenya, the project seeks to not only restore 1 hectare of degraded mangroves but also build the capacity of local communities to generate livelihoods through mangrove ecosystems. The project will be implemented across four community groups in Mombasa and Kwale counties. Upon the completion of the project, the project beneficiaries are expected to be able to conduct mangrove monitoring by themselves as well as understand the policy frameworks that govern their operations and hence align themselves to  benefit from the provisions of the policy frameworks.
Instagram
Personal: @sirikwalevy 
Organization: @ceriops.env_research
Twitter:
Personal: @LevisSirikwa  
Organization: @ceriops_r 
It seems we can't find what you're looking for.